Paid Advertising
November 12, 2022
Effectively Delivering Your Message to Your Audience
Promote your EMS company with Pay Per Click (PPC) Advertising
Pay Per Click ads are in the prime position to get traffic to your site, increase brand visibility and boost your sales. And if your brand isn't showing up, someone else's is. Through audience targeting and re-marketing with ads, a paid search campaign helps to get your brand's ads seen by the right people, in the right place. If you're not showing up when your audience are looking, you're not going to be front of mind and your competitors are getting your business.
Pay Per Click advertising creation and management specifically designed for EMS companies.
EMS WebPro offers Google and Bing paid per click advertising campaign creation and management, as part of a larger suite of cost-effective digital marketing services for Electronic Manufacturing Services companies of all sizes. We develop the most cost-effective way to reach your audience with the right message at the right time. By leveraging audience targeting, keyword adjustments, ad copy testing, landing page optimization, and various tools, we can help you get in front of highly qualified visitors who are searching for your specific products. Our Pay Per Click (PPC) strategy is designed to lower cost and maximize profitability.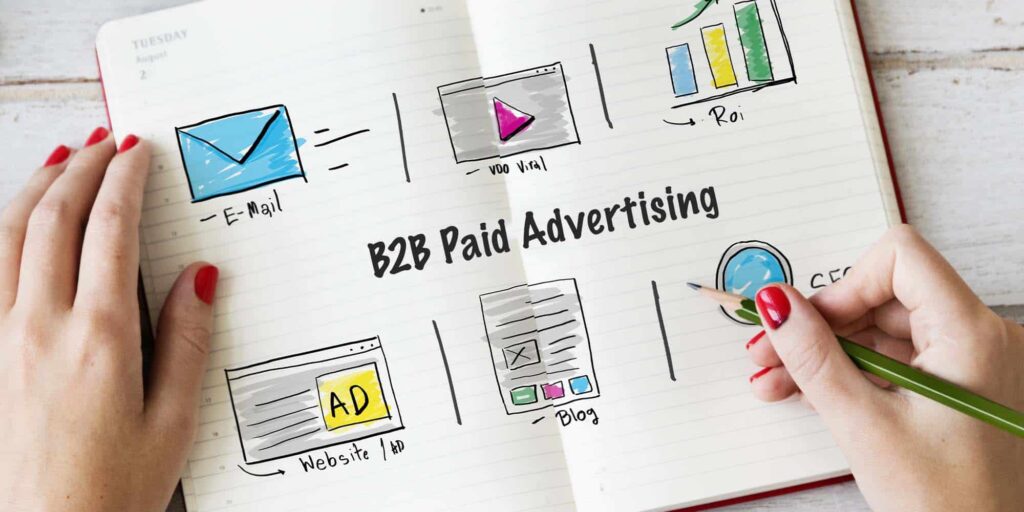 EMS WebPro PPC management is a cost-effective way to find new clients online
Online competition in the EMS industry is fierce, potentially allowing your customer to turn to a competitor for a lower cost or a better service. PPC ads attract potential clientele at the precise moment when they are ready to work with an EMS company. Before developing a new PPC ad strategy, we research which advertisers produce the most qualified leads for EMS companies. The research helps us develop a targeted advertising campaign to reach the right prospects by demographic, geography, and keyword – so you get more than just eyeballs. Below you can find an example of the type of research done at EMS WebPro when planning a PPC advertising campaign for a client. 
Google Advertising Keyword Planner For Electronic Source Companies (12 months Period)
Increase your exposure to the potential clients already searching for your products and services via Pay Per Click advertising.
You can generate as low as 100 to 10,000 visits to your sites from a targeted audience.
Select your monthly advertising budget and let us handle the creation and management of your PPC campaign.
PPC for Electronic Manufacturing Services can get your company noticed, build awareness and facilitate leads generation
The online marketing campaign involves analyzing business requirements, designing an efficient robust ad placements strategy, proper implementation along with analysis of the results. With targeted Electronic Manufacturing Services web traffic, you will be able to increase your ROI by making important connections with potential clients.
Google Trends For Topic Electronic Manufacturing Services
Expand your business and start receiving quality leads generated cost effectively through PPC Advertising.
We have taken the best selling AdWords Ad Creation and Management software to create an EMS PPC software platform. The EMS WebPro system will help you succeed with pay-per-click advertising by helping you create winning ad copy, submit it to search engines, track progress, and then optimize based on results. It will also help you find new keywords and phrases that match your targets and budgets and create highly targeted ad copy and landing pages.
PPC is a powerful tool to increase conversions using. A profitable strategy requires ongoing management.
We offer a completely personalized approach when planning, creating and managing your PPC campaign(s). Whether it's brand awareness with your target audience or simply additional traffic we will show you how we can maximize the benefits of every click you pay for. Contact us today to discover the full-service EMS advertising program that will provide you with trackable growth in your target markets.